Bring New Life into an Old Door
---
---
---
---
Our value engineered, sustainable, and cleanable architectural solutions for interior and exterior use are so versatile that they are appropriate for multiple applications.
---
Door Resurfacing Solution
Doors are a key design element as they often serve as the first impression of a space. Door finishes can help improve that impression as doors - whether made of wood or metal - are often subject to wear and tear. A damaged door can change a positive first impression to a negative one, ultimately costing business. Think of a hotel that loses repeat guests, or property managers that have high vacancy rates, all because a prospect's first impression is negative.
Replacing fire-rated doors and related hardware is an expensive proposition — one that costs time and money. It's also not environmentally friendly since the existing door must go somewhere — usually to a landfill.
---
Benefits of Nuovo Door Finishes
Nuovo Door by
Belbien
is a quick and cost-effective solution to refreshing old doors with minimal disruption to those nearby. Simply renew the existing door with a durable,
Class A fire-rated
and conformable finish that gives your doors a modern and undamaged look.
The Belbien manufacturing process is multi-step and highly technical so that the finished product is realistic.
---
The desired pattern is computer printed with wide-format graphic machinery, on top of which is a clear, durable, abrasion-resistant layer for many years of use. The air-release adhesive is protected by a liner that is removed prior to installation.
Save Money
Fire-rated replacement doors can cost upwards of $1,000, especially if new hardware (hinges and lockset) is required. That doesn't even consider the social and environmental costs of landfilling the old door. Simply resurface the existing door with Belbien's Nuovo Door for a new look and to save money.
---
Go Green
Don't landfill an existing door. Simply reuse it. It's environmentally friendly and saves trees.
---
It's Simple
It's easier to repurpose an existing door than to replace or repair it. In just under 30 minutes, you can transform your outdated and damaged door into something new and inviting. Nuovo Door by Belbien is applied onsite with minimal disruption to nearby occupants or tenants, thereby preserving continuity of operations.
---
Get Creative
There are over 100 modern Class A fire-rated Belbien design finishes that can be applied to any size door. And when design trends change, you can recover the door again for the desired appearance.
A New Beginning for Old Doors
---
---
---
---
---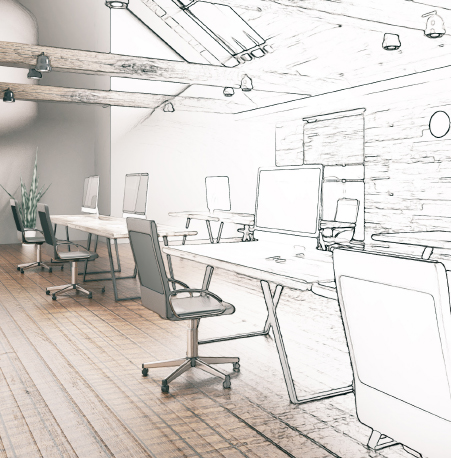 Attention Architecture & Design Community
---
Need a sample? Need a specification? Ready to specify? We're here to help.
---
All we ask is that you
write our name and contact information
on the drawings. This way, we can help ensure that your vision for the project is maintained and that the installation is completed by a certified installer to receive any applicable warranty.