Create Privacy and Disperse Unwanted Light
Reuse | Repurpose | Reduce | Recycle | Refresh | Renew
---
Only recently has glass been clear and colorless. In fact, hundreds of years ago, glass was colored because the manufacturing process had not yet been perfected to make it clear. Today it seems that we have resigned ourselves to accepting boring clear glass. Well, it doesn't have to be that way.
Commercial interiors now include more and more glass at the expense of drywall. Offices and conference rooms have glass walls to allow more natural and artificial light into the space. While more light is a good thing, clear glass presents other problems, such as lack of privacy and potential safety concerns.
You can provide privacy while adding design flair to clear glass with Nuovo Glass Finishes.
Elevate Your Space with Nuovo Glass Finishes
Available in 20 pre-printed patterns or in the custom design of your choice, Nuovo Glass Finishes are a value-engineered alternative to traditional colored, frosted, etched, or patterned glass, often being 40% of the price.
Some building codes require the use of distraction markings to identify glass and minimize human safety impact concerns. When installed, Nuovo Glass Finishes make glass more visible and can reduce the safety threat. And because they can be computer cut, you can create the custom distraction markers of choice.
---
• Distraction Markings
• Hallways
• Conference Rooms
• Offices
• Partitions
• Windows
• Stairs & Railings
Applications for Glass Finishes
---
---
Offices & Conference Room
---
---
---
---
Don't see a pattern you like? No problem.
Our Design Desk can custom make one for you.
Create Your Own Custom Film with Design Desk

The only limitation to what you can represent on glass is your imagination
---
---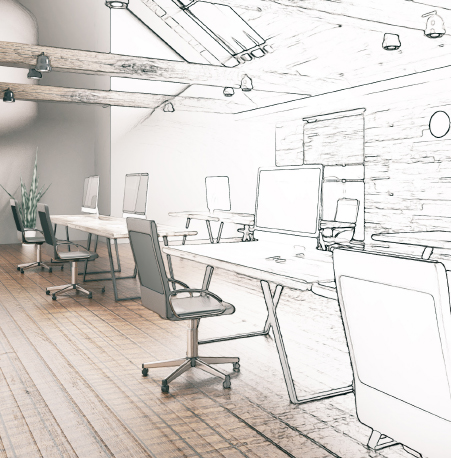 Attention Architecture & Design Community
---
Need a sample? Need a specification? Ready to specify? We're here to help.
---
All we ask is that you
write our name and contact information
on the drawings. This way, we can help ensure that your vision for the project is maintained and that the installation is completed by a certified installer to receive any applicable warranty.