Reuse and Refresh instead of Replace
Fixture & Furniture Finishes
---
---
---
---
Our value engineered, sustainable, and cleanable architectural solutions for interior and exterior use are so versatile that they are appropriate for multiple applications.
---
Does Your Furniture Need a Refresh?
Furniture and other commercially-used fixtures never stay in style. They also experience more wear and tear than their residential counterparts because we typically treat our personal belongings better than we treat our employer's. But furniture finishes can offer a solution for commercial spaces and ensure that employees and visitors maintain positive impressions of our commercial spaces.
Lobbies often form people's initial impression of a building. Nothing creates an unfavorable impression faster than a run-down reception desk. After all, it is the reception desk where a visitor is greeted into a building.
More than just the reception desks need periodic updating. Other furniture, such as traditional work desks, workstations, conference tables, countertops, cabinets, and partitions, require upgrading too. And since the devil is in the details, dated signage for room names and numbers can also negatively influence a person's impressions.
Benefits of Belbien Architectural Finishes for Furniture & Fixtures
If you desire a more hospitable environment and traditional construction costs are prohibitive, simply reuse and recover existing surfaces such as reception desks and other fixtures with
Belbien Architectural Finishes
to create a more inviting atmosphere. Belbien's product line makes for beautiful and sustainable furniture finishes for any interior space.
The Belbien manufacturing process is multi-step and highly technical so that the finished product is realistic.
---
The desired pattern is computer printed with wide-format graphic machinery, on top of which is a clear, durable, abrasion-resistant layer for many years of use. The air-release adhesive is protected by a liner that is removed prior to installation.
Save Money
New furniture is costly. And so is lightly used furniture. The dollars add up, especially for large companies. Save those dollars by updating existing furniture and fixtures with a new look by installing Belbien at a fraction of the cost.
---
Go Green
There is no need to throw away that reception desk and purchase a new one, which can result in cutting down trees.
---
It's Simple
Hauling away old furniture and fixtures to the landfill and installing new ones is a laborious, expensive, and disruptive process. In a fraction of the time and at a fraction of the cost, you can resurface what you already have with Belbien Architectural Finishes.
---
Get Creative
Because Belbien is offered in over 600 flavors, you can mix and match patterns to create a new and dynamic look. Let signage complement the surrounding furniture and fixtures so that a consistent design theme is maintained throughout the space.
A New Beginning for Furniture & Fixture Finishes
---
---
---
---
---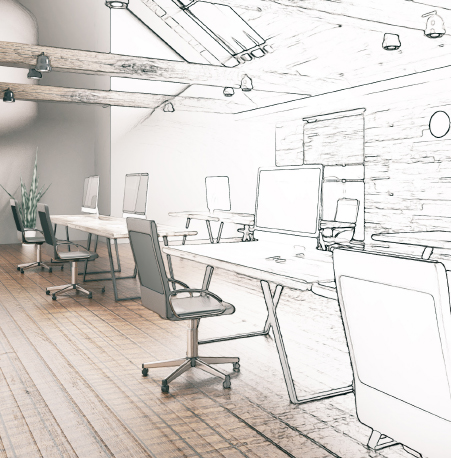 Attention Architecture & Design Community
---
Need a sample? Need a specification? Ready to specify? We're here to help.
---
All we ask is that you
write our name and contact information
on the drawings. This way, we can help ensure that your vision for the project is maintained and that the installation is completed by a certified installer to receive any applicable warranty.