Bring New Life to Existing Signage

---
---
Woods, Metallics, Marbles & Stones
Lightweight & Durable
Short Lead Times
Can be cut with a CNC Router
Cost-Effective & Easy to Install
---
Traditionally, signage has been functional. However, in the recent past, signage has been considered a design element. Now, great care and consideration have been given to its form just as much as its function. And why shouldn't it? After all, signage is relevant and prevalent. Why shouldn't it complement the space in which it occupies?
---
Utilizing Belbien Architectural Finishes in Commercial Signage
Belbien Architectural Finishes are a perfect solution to the sign industry, which wants every sign to be unique and noticed. Available in over 600 flavors, Belbien adds an extra dimension to the sign's typical design elements of layout, font, size, color, shape, message, and placement. Add the background, depth, and texture associated with wood, metal, stone, and fabric in a cost-effective and easy-to-install fashion.
If you're looking to incorporate the appearance of etched or sandblasted glass in your signage, Nuovo Glass Finishes are a great solution.
---

Get Creative with Commercial Signage
---
With over 600 different Belbien patterns, you can get as creative as you want with your signage. Add the warm element of wood, modern appearance of steel, or clean look of marble to your work. And besides having a large selection of different patterns, you can even print text or imagery on Belbien. This feature is useful when brand or messaging needs to be incorporated with commercial signage.
---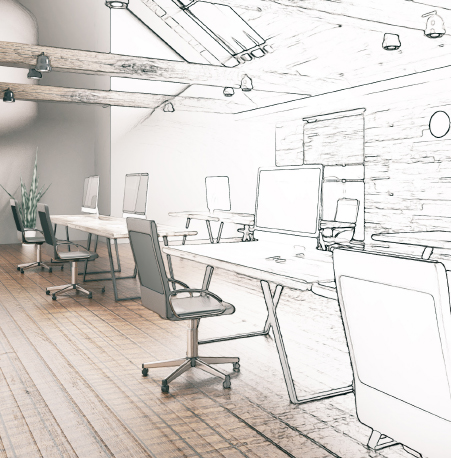 Attention Architecture & Design Community
---
Need a sample? Need a specification? Ready to specify? We're here to help.
---
All we ask is that you
write our name and contact information
on the drawings. This way, we can help ensure that your vision for the project is maintained and that the installation is completed by a certified installer to receive any applicable warranty.