Repair and Renew Trade Show Displays and Exhibits
Trade Show Displays Finishes
---
---
---
---
Our value engineered, sustainable, and cleanable architectural solutions for interior and exterior use are so versatile that they are appropriate for multiple applications.
---
New Trade Show Displays Are Expensive.
Trade shows are a marketing requirement and significant investment for many B2B and B2C businesses. The fees (entrance, utilities, unloading, travel, etc.) to exhibit add up quickly. For the show to be meaningful, the exhibitor needs to showcase its products and services in an impactful manner. That is where having a high-quality trade show display becomes mandatory.
An entry-level 8' X 10' trade show display can cost upwards of $5,000 and requires ongoing repair and maintenance. Consider all the times a display is unloaded, unpacked, assembled, used, disassembled, packed, loaded, and shipped until an eventual replacement is necessary. And there goes another $5,000.
---
Benefits of Belbien Architectural Finishes for Trade Show Displays.
Belbien Architectural Finishes
can bring new life to that damaged and dated trade show display. Simply resurface its various components with Belbien for an updated appearance. Get started with a
free sample
!
The Belbien manufacturing process is multi-step and highly technical so that the finished product is realistic.
---
The desired pattern is computer printed with wide-format graphic machinery, on top of which is a clear, durable, abrasion-resistant layer for many years of use. The air-release adhesive is protected by a liner that is removed prior to installation.
---
Save Money
Recycling, recovering, and reusing existing displays means saving money. Get as much mileage out of that display as possible. Let it continue to be an investment rather than an expense.
---
Go Green
Keeping those old tables, columns, backdrops, and panels saves them from the landfill and means new trees don't need to be cut down to make the next display.
---
Get Creative
With over 600 patterns, you can customize your display to reflect your company's overall brand, thereby maximizing the impact of future trade shows to come.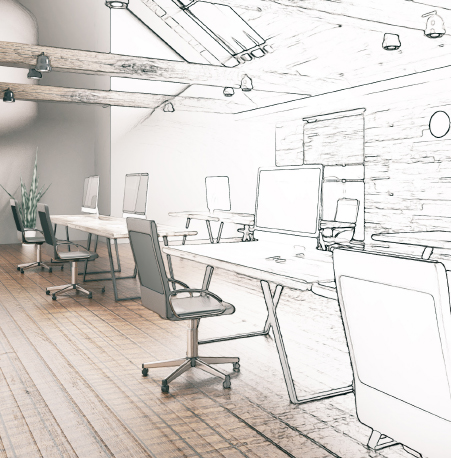 Attention Architecture & Design Community
---
Need a sample? Need a specification? Ready to specify? We're here to help.
---
All we ask is that you
write our name and contact information
on the drawings. This way, we can help ensure that your vision for the project is maintained and that the installation is completed by a certified installer to receive any applicable warranty.