Architectural Films & Finishes for Hospitality Establishments
---
---
---

---
---
Cost-Effective & Easily Cleaned
Perfect for Doors & Lobbies
Return Room to Service Quickly
---
Keeping Up with Interior Design Trends in the Hospitality Industry
The hospitality industry has been devastated recently, as travel has all but come to a standstill. Although business has suffered, hoteliers have been expected to maintain a higher standard of service, especially concerning cleanliness.
As travel resumes and prospective guests seek overnight accommodations, updated aesthetics become just as important as price, convenience, and service in their buying decisions. Yet how much money is available within the hospitality industry after a pandemic to upgrade brick and mortar using traditional construction methods?
---
Leverage Architectural Films & Finishes in Hotel Design
Whether the desire to change aesthetics comes from necessity, adhering to new corporate standards, or changing brand affiliations, Belbien Architectural Finishes allow for a modern appearance just about anywhere a hotel would need: guest rooms, doors, elevators, conference centers, and lobbies. And because Belbien has excellent resistance to water, it can be used near sources of water such as showers, tubs, and sinks.
If you need to add privacy to glass shower doors, Nuovo Glass Finishes can hinder visibility by simulating the look of etched glass at a fraction of the price. And because it can be custom cut, you can create various shapes and designs with a flair to provide the requisite privacy.
Benefits of Architectural Films & Finishes in the Hospitality Industry
---
Saving money may be more important than ever before in the hospitality industry. Using a value-engineered product such as Belbien allows you to achieve the goal of an updated appearance for a lot less than traditional construction methods.
---
---
---
Feel good about the decision to reuse existing building materials such as doors, cabinets, furniture, and other fixtures rather than tossing them into the local landfill. Future generations will thank you.
---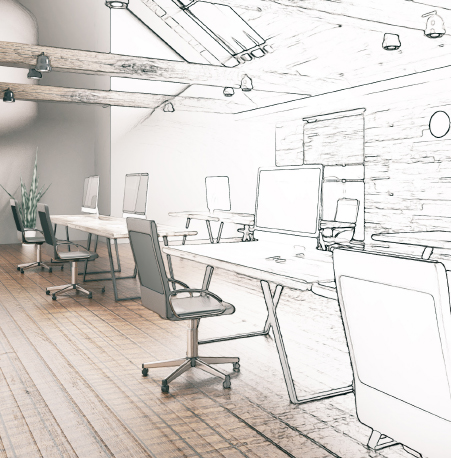 Attention Architecture & Design Community
---
Need a sample? Need a specification? Ready to specify? We're here to help.
---
All we ask is that you
write our name and contact information
on the drawings. This way, we can help ensure that your vision for the project is maintained and that the installation is completed by a certified installer to receive any applicable warranty.