Value Engineer the Boundaries of Commercial Space
---
---
---
---
Our value engineered, sustainable, and cleanable architectural solutions for interior
and exterior use are so versatile that they are appropriate for multiple applications, including wall finishes.
---
Do Your Ceiling & Wall Panels Need a Facelift?
Plain drywall is not nearly as visually pleasing as wall or ceiling panel systems with beautiful wall finishes. The three-dimensional effect added by such systems to the outer limits of interior spaces do come at a premium compared to traditional gypsum board, but the increased cost is often justified because walls and ceilings represent a high percentage of surface area. These systems thus help form a tenant's, resident's, occupant's, or guest's impression.
When the design of the wall or ceiling panel system becomes outdated, it is quickly noticed and has negative implications. That is why it is important to address outdated aesthetics quickly.
Benefits of Belbien Wall Finishes for Ceiling & Wall Panels
Replacing walls and ceilings using traditional construction methods, which are often costly and disruptive, is no easy task. That is why renewing existing panels with Belbien Wall Finishes is a great solution. Belbien wall finishes offer a sustainable and cost-effective alternative that produces stunning interiors on any wall or ceiling panel system.
The Belbien Wall Finishes manufacturing process is multi-step and highly technical so that the finished product is realistic.
---
The desired wall finish pattern is computer printed with wide-format graphic machinery and a clear, durable, abrasion-resistant layer on top to last for many years of use. The air-release adhesive is protected by a liner that is removed prior to installation.
Save Money
Replacement of ceiling and wall panels is an expensive proposition, especially if new panel sizes are chosen and current fastening hardware needs to be replaced. You can avoid these costs by choosing Belbien over replacement.
---
Go Green
Don't throw away existing panels in the landfill and replace with new ones. Whether made of wood, MDF, Sintra, or some other plastic composite, simply resurface old panels with your choice of over 600 patterns.
---
It's Simple
Belbien is quickly installed, which means little disruption to the surrounding environment. And because it's lightweight (yet durable), usually no new hardware is required to fasten various panels to walls or ceilings.
---
Get Creative
With over 600 patterns available, it is easy to mix and match finishes to tie in the walls and ceilings with everything in between.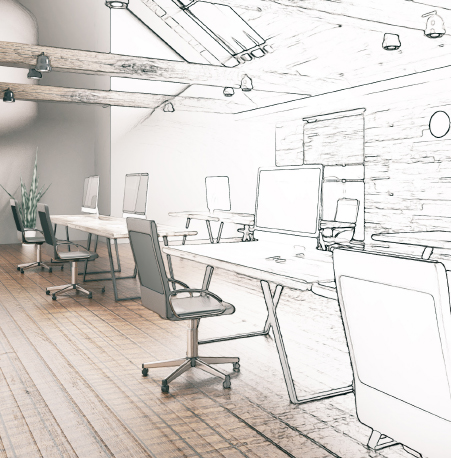 Attention Architecture & Design Community
---
Need a sample? Need a specification? Ready to specify? We're here to help.
---
All we ask is that you
write our name and contact information
on the drawings. This way, we can help ensure that your vision for the project is maintained and that the installation is completed by a certified installer to receive any applicable warranty.