Rebrand Bank Interiors Quickly and Inexpensively
Architectural Films & Finishes for Bank Interiors
---
---
---

---
---
Perfect for Rebranding
Use on Teller Counters & Signage
Installs Quickly
---
Keeping Up with Design Trends for Bank Interiors
---
The banking industry is always in flux as mergers and acquisitions are commonplace. The usual outcome of a merger or acquisition is that one brand prevails or a new one is formed. Either way, bank interiors are important as existing branches need to follow new brand standards that require a change of colors, materials, and signage.
Traditional changeover methods are time-consuming and costly. Any delay in implementation could cause confusion in the marketplace and ultimately damage a brand's reputation.
---
Leverage Architectural Films & Finishes in Bank Interiors
The use of Belbien Architectural Finishes is a cost-effective and easily implemented way to help local bank branches adhere to new brand standards through interior bank design. That's because existing teller counters, doors, signage, furniture, and other fixtures are preserved. Simply recover them with a new brand-compliant finish (color, pattern, texture, material).
Nuovo Glass Finishes are perfect for offices and conference rooms that need privacy or rebranding after a merger. Available in many flavors, they provide color and frost to create privacy and disperse light.
Benefits of Architectural Films & Finishes in Banks
---
Reusing and resurfacing what already exists will save hundreds, if not thousands, if not millions, depending on the number of locations that need to be changed. The dollars add up quickly, and the savings can be reinvested elsewhere.
---
---
---
Repurposing existing fixtures — such as teller counters, desks, and signage — saves the environment and future generations to come.
---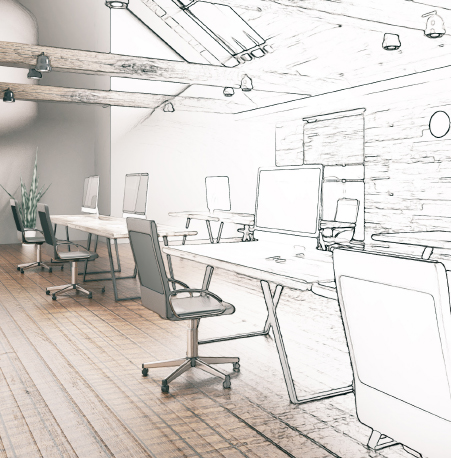 Attention Architecture & Design Community
---
Need a sample? Need a specification? Ready to specify? We're here to help.
---
All we ask is that you
write our name and contact information
on the drawings. This way, we can help ensure that your vision for the project is maintained and that the installation is completed by a certified installer to receive any applicable warranty.