Transform light wood into dark. Turn granite into marble.
The possibilities are endless.
Markets for Architectural Films & Finishes
---
---
---
---
High-Quality Materials for Your Design Projects
---
Belbien Architectural Finishes are available in over 600 patterns and can be installed on most any non-porous
repurposed surface, flat or curved, inside or outside. The installation of Belbien is a cost-effective alternative to traditional construction.
Nuovo Glass Finishes are installed on interior glass to simulate sandblasting or etching. The installation of Nuovo Glass Finishes is a cost-effective alternative to glass replacement.
Both products enable you to repurpose and refresh different substrates for a renewed appearance. Nuovo Glass Finishes are for glass while Belbien is for glass and everything else that is non-porous and smooth (except drywall).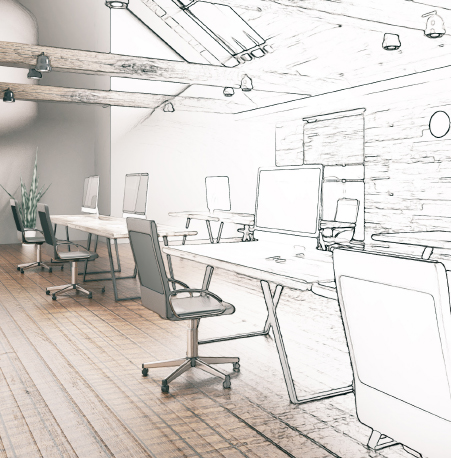 Attention Architecture & Design Community
---
Need a sample? Need a specification? Ready to specify? We're here to help.
---
All we ask is that you
write our name and contact information
on the drawings. This way, we can help ensure that your vision for the project is maintained and that the installation is completed by a certified installer to receive any applicable warranty.